Motus Table
motus is movement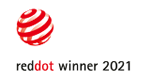 Description
Motus is movement
The ingenious 3-way movement lets your hand seamlessly set the head of Motus Table in the place best suited for yourself without any interruptions.

Motus Table
This versatile task light has a fixed arm with one joint in the base and one in the head.
Motus Table has a symmetric light output with a dim-to-warm funconality which gives a excellent work light or relaxing warm light when dimmed down. The design will make this task light stand out on any table or work desk.

Mounting options (accessory must be chosen for a complete task light)
Motus Table can be mounted on a table base or integrated to the table desk with a
recessed bracket. Motus Table can also be fastened to the edge of a desk with a table clamp or mounted to a wall with a wall bracket.

Inductive charge
With motus inductive base you have a charging place easy accesible at the base of your task light. Easy to place and grab your phone without any cables to plug in.
Technical specifications
Body material and colour

Arm and head in black or white powder painted aluminium
Base in powder painted Zink.

Inductive base charge plate in a white or black rubber paint. Most versions are also available in Luxo Colour Concept, see colour codes underneath
Estate Green - S 4520-G
Pleasant Green - S 2520-G30Y
Silk Teal - S 2015-B70G
Mild Citrus - S 1015-G50Y

Accessories

Task light and mounting base are sold separately, suitable mounting accessory must be chosen for a complete task light See mounting instructions in user manual for all accessories Base - Base stand for free placement on desks Inductive base - Base stand with an integrated inductive charge plate Clamp - Table clamp for screw fixing on end of a desk Integrated mount - Round bracket for resessed mounting in a desk Wall mount - Wall mount for free placement on a wall

Arm technology and movement

Fixed arm with joints in bottom and head, total arm length 57cm. head ø9,6cm Pitch, Yaw & Roll* movement in head for effortless placement of head/light without any stop in motion *Pitch (up-and-down) Yaw (side-to-side) Roll (side-up-side-down)

Optic

Symmetric light output with opal diffusor..
Electrical specification

Plug in 18W power supply 100-240V, AC 50/60 Hz

Timer

A shut-off function is integrated, the light will automatically shut off after 9 hours This can also be programmed to 4 hours, see user manual for more information

Light Source

LED 800 lumen out when at 4000K Coulour rendition index (CRI) 90 Dim to warm (D2W 4000-2700K), seamless dim Dims down to 10%

Connection

Plug in power supply with 1,5 meter black cable
Item type:
Showing 0 - 0 of 0 products