It's crucial to carefully study car park lighting standards to ensure proper light levels for sufficient safety, but in a way that saves energy and avoids creating too much light pollution.
Parking lot lighting poles often play much more of a key role than you might expect in creating a truly superior commercial outdoor lighting system. A wide range of pole heights and pole mounting options allows you to combine elevation and angles of incidence with lower wattage luminaires. This can – and does, in many cases – reduce overall operating costs, as more light can be produced with more sophisticated, lower-wattage outdoor lights that provide superior illumination, visibility, safety, and directional lighting control.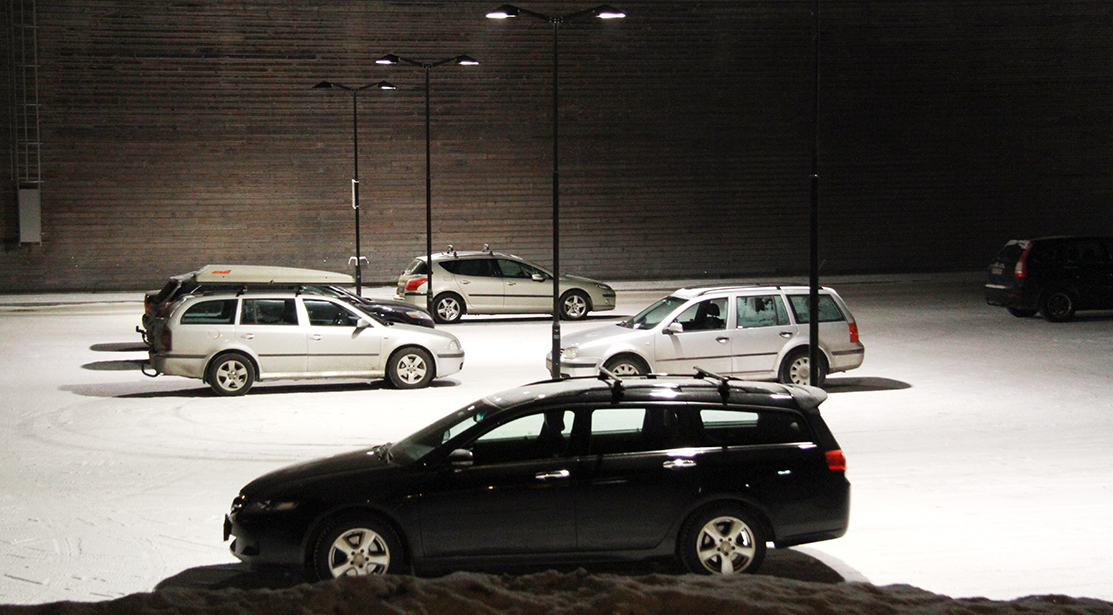 When it comes to street lighting, it is regulated by the EN 13201 standard containing guidelines on its selection with special focus on different types of streets and performance requirements. Outdoor lamps for use on streets are meant to provide visual clues and reveal obstacles in order to ensure safety for pedestrians as well as cyclists and drivers.
Energy-efficient outdoor light fixtures with different types of optics and luminous intensity variants are available to fulfil the necessary requirements regarding average luminance and illuminance, uniformity and discomfort glare depending on the height and distance between poles.