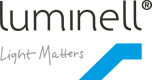 SLB B
Description
We are very pleased to introduce to you the SLB B; a bridge operated searchlight, designed for small vessel in demanding marine and offshore environments.

A versatile and long-lasting solution
As on all Luminell products only premium marine materials are used with a technical design focused on sustaining in the very harsh marine environment. The LED light module is made using Luminell's proven and tested LED technology for marine and offshore environments.

The SLB B is a completely new design, still tested by SAR teams for a complete year with excellent feedback. It is designed for both new builds and to effortlessly fit in a refit need. The SLB bridge operated searchlight is made to support the demanding use on vessels such as SAR, pilot, police, ambulance, patrol and coastal fishing as well as water taxi ̶ though it can be used on any vessel type needing a flexible, powerful and smaller searchlight option.

Powerful and easy to maneuver
The SLB is available with two beam options:
-Spot: 3.5° light beam angle – 40W
-Flood: 15° light beam angle – 80W

It is also available in 4 different length options: ("out" referring to the length of the pedestal which sit outside the vessel – and" in" referring to the length of the internal ceiling console and handle, which sit inside the bridge).
-Short Out Short In
-Short Out Long In
-High Out Short In
-High Out Long In

The SLB features an incredible 440°of rotation and 30° of up and down tilt, giving the user incredible flexibility and maneuverability onboard.
Technical specifications
Technology

Dual head LED Searchlight, Bridge Controlled.

Input power

12-24VDC Max power draw 120W

Body material and colour

Mechanics - Acid proof stainless steel LED heads - Powder coated Anodized Seawater resistant Aluminum Painting color RAL9016

Light output

Up to 6000 Lumen Min CRI >70 5000-6000K

Beam angle

3.5° + 3.5° 3.5° + 15° Separate ignition possible.
Candela (measured)

Up to 800kCd

Range with 1 lux at target

Up to 890m

Weight

9-13kg depending version

Dimensions

Depending version. See manual and drawings

Others

For AC installations a PSU is available as accessory.
Item type:
Showing 0 - 0 of 0 products