Reduced energy consumption by more than 65%
The Mimers Hus upper secondary school, which opened in 2004, is located in central Kungälv, just north of Gothenburg, Sweden. The school is home to 2,000 upper secondary students and about 400 adult education students. The school also runs Nationally Approved Sports Education (NIU) combining the elite sports of bandy, rowing and handball with studies.
In 2009, the Mimershallen sports hall was built next to the school. It is a 4,500 square metre sports facility containing two full-size handball pitches, a grandstand for 600 spectators, a cafeteria, a 60-metre running track and an indoor jumping pit.

Mimershallen is well-utilised, not only by upper secondary school student sports and NIU handball training, but also by Kungälvs Handball Club who conduct their activities here. The hall hosts a broad range of activities including junior and senior teams as well as elite-level men's and women's sports. Both sides play in the upper divisions; the men in the second highest, Allsvenskan and the women in the highest division, SHE (Swedish Handball Elite), formerly the Elite series. This level puts not only high demands on the players themselves, but also on the site, not least on lighting. Switching to a new energy-efficient lighting system had the added benefit of significantly improving the quality of TV broadcasts.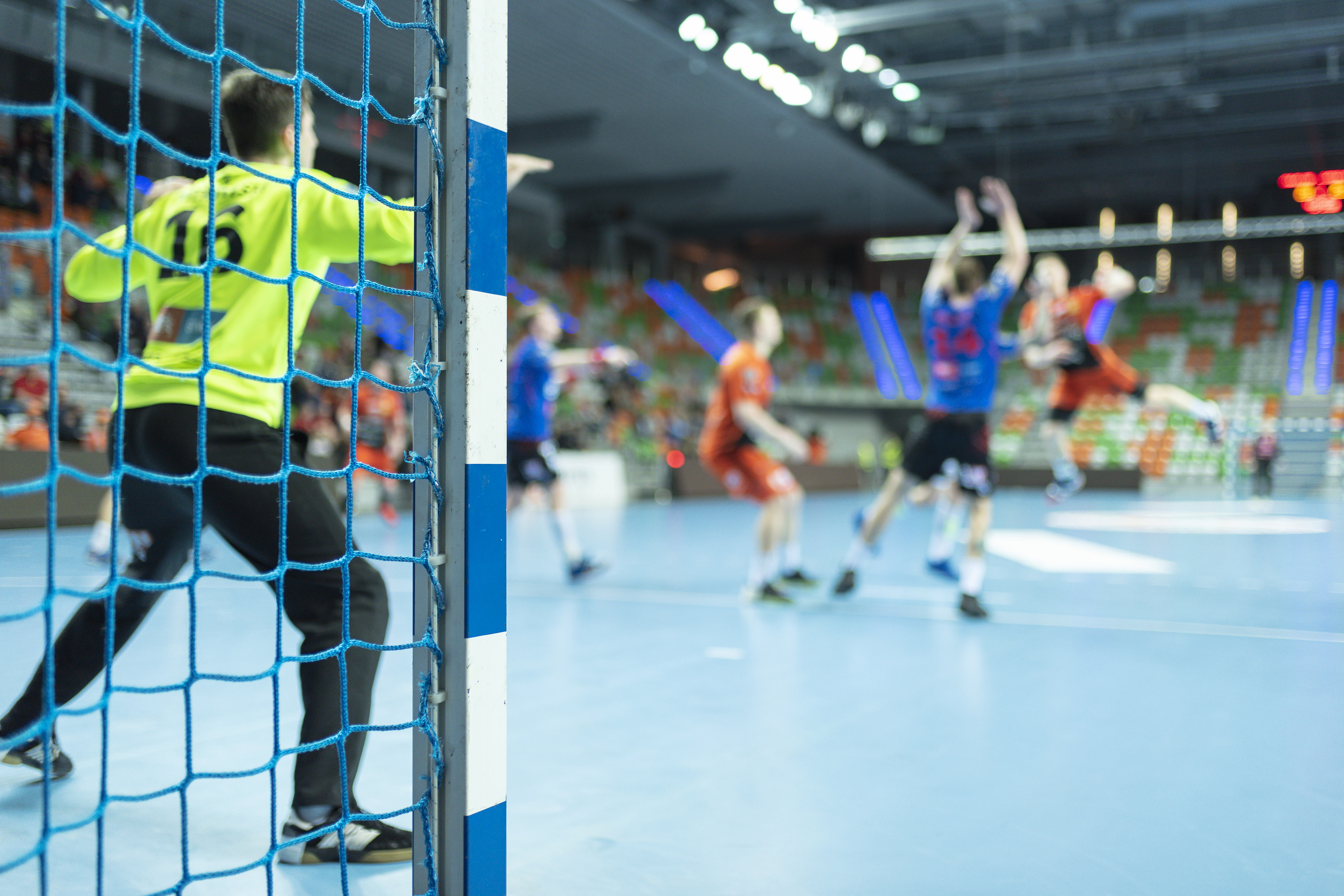 When the hall was built in 2009, luminaires with 80W T-5 fluorescent tubes were installed. These had started to fail and were beginning to require ever-increasing maintenance resources. By replacing all the lighting with modern, energy-efficient LED luminaires, the hall invested in a solution with a very long service life and minimal maintenance requirements. Not least of all, it resulted in major energy savings. 160 luminaires of 4x80W T5 fluorescent tubes (53,440W in total) were switched out to 160 LED luminaires of 120W (19,200W in total). Replacing the luminaires alone resulted in a 65% energy savings. In addition, a modern control system was installed to further reduce energy consumption.

The new C52-S sports hall luminaire, with HD TV driver, was chosen for the sports halls. The C52 is ideal for multi-purpose sports halls. Its ball impact resistance has been tested in accordance with the German DIN 57 710–13 standard. This standard deals with how luminaires used in indoor sports facilities handle impact.

Lighting in sports facilities must be designed to meet a number of challenges not often encountered elsewhere. Varying ceiling heights, special needs for ensuring the visual comfort of sports enthusiasts in the bleachers, and easy access for cameras that broadcast sporting events require the mounting and angles of lighting to be versatile and that visibility is flawless and flicker-free. The C52-S's slogan – a player in the highest league – made it feel like the right choice of luminaire. A great deal of the premises' other lighting was also replaced by modern LED luminaires, which resulted in lower energy costs and better lighting for spectators and guests to the cafeteria.